Paul Kim Explains How He Made 50% On Fitbit Short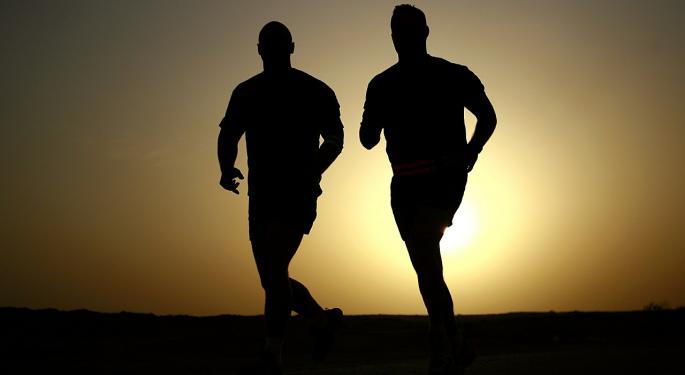 GMP Securities analyst Paul Kim recently made a 55 percent return on a Fitbit Inc short in a matter of months. The trade was such a home run that SumZero recently went back and highlighted Kim's original rationale for the short.
Kim's main thesis for the short position was that competition in the wearable devices space will be fierce in coming years, and Fitbit doesn't have the resources to compete with the likes of Apple Inc. and others.
"Ultimate success in the category will depend on FIT's ability to introduce new products and successfully market them. Competition based on R&D and marketing spend with the likes of Apple, Samsung and a host of others with deep pockets is a losing proposition for FIT," Kim explained.
He noted Fitbit's R&D spend at the time was $114 million compared to Apple's $8.1 billion budget.
Finally, Kim concluded that, at the time, Fitbit's 14.2x consensus 2016 earnings multiple priced in "significant wearable device optimism, while leaving much room for disappointment."
He also mentioned the short position was relatively low-risk because of inevitable pricing pressures and the relatively low probability of a buyout due to the low barrier of entry to the market.
Kim closed out his Fitbit short position at a 55 percent gain less than three months later.
Disclosure: the author holds no position in the stocks mentioned.
Read more: http://www.benzinga.com/analyst-ratings/analyst-color/16/04/7850909/paul-kim-explains-how-he-made-50-on-fitbit-short#ixzz46CEuvOJi