Concerns At SunEdison Might Be Impacting Several Other Solar Stocks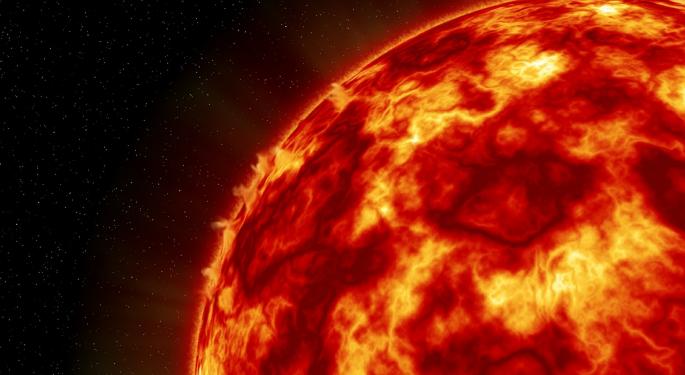 Solar investors are bracing for further industry-wide selloffs following concerning reports that Sunedison Inc SUNE 55.09% is the subject of a Securities and Exchange investigation.
Shares of SunEdison plunged below the $1 mark as the company is alleged to have overstated how much cash it holds on its balance sheet. The concerning headline has sent shock waves across the solar sector.
Throughout The Sector, Concerns Run Rampant
TerraForm Global Inc  shares were seen down more than 20 percent at $1.99 in early trading Tuesday.
The company says it has identified material weakness in internal controls over financial reporting, primarily due to SunEdison's "ineffective controls over accounting consolidation and reporting system" the former company relies upon.
TerraForm Global now anticipates filing its 10-K for the fiscal year ending December 31, 2015, later than March 30, 2016. On or prior to March 30, 2016, the company is expected to file form 12b-25 for an official extension, according to a recent 8-K filing.
Shares of TerraForm Power Inc  were trading lower by more than 13 percent ahead of Tuesday's market open.
Shares of SolarCity Corp  fared better but were still lower by nearly 2.50 percent, while shares of Canadian Solar Inc.  were lower by 1 percent.
The bearish case against solar stocks has been well communicated with investors. Notable solar analyst Gordon Johnson of Axiom Equity Research called for further downside in SunEdison and SolarCity's stocks in early March.
Johnson also argued that the entire solar industry faces headwinds as global demand is "almost sure to slow" throughout 2016.